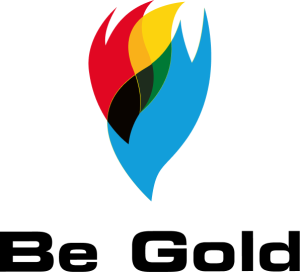 The project
Created in 2004, the ABCD "young sports talents" project (which later became the Be Gold project) aims to promote specific projects in order to find, develop, and support young sports talents, and to provide them with more professional management from a medium- and long-term perspective.
For several years now the project has consisted essentially of providing support to young athletes and helping them develop.
Visit the website
An immersive appearance in service of sport
The first challenge of this project was undoubtedly its design: how to convey the young and dynamic spirit of sport? There was also a lot of content to highlight: events, blog, information pages, partners, and above all the athletes of course!
This was our second challenge: developing a simple system to collect information about each athlete to enable them all to be present on the platform. This was no small task given that about 500 people would be on the site! All the athletes are sorted according to their sport, so that their photos can be used to illustrate the discipline. Each athlete can also post their biography and link their personal social networks to their profile page.
The third major point was to design a schedule in calendar format listing all the competitions and sporting events involving Be Gold athletes.
Design mock-ups which respect the user experience;
A platform where all athletes (past and present) are grouped together;

A series of workshops with the client allowed us to design the first graphic mock-ups, which then had to be integrated. This phase, which consisted of making the site identical to the design agreed on, proved to be particularly tricky. In particular, the presence of vector images (SVG), curves, and masks made it necessary to have a long test phase to ensure the consistency of the site, whether it was viewed on Chrome, Firefox, Safari, or Edge.
The lists of the various sports and the athletes who practise them were imported from a third-party database and have been synchronised periodically ever since to keep them perfectly up to date.
When the site was launched, the athletes were invited to enrich their personal profile with additional information (biography, photos, social networks), some of which was already pre-filled. We provided a form allowing athletes to report errors when importing the data provided by the Federation. The information is then be sent to the responsible person to make the necessary corrections.
The schedule is also updated dynamically via an import of data sorted by day, which is then displayed in a practical calendar.
Want to know more about our work with Be Gold?
Focus on certain features
Integration of complex mock-ups;
Dynamic data import for sports, disciplines, and athletes (with correction request system);
Dynamic data import for events;
Multilingual.