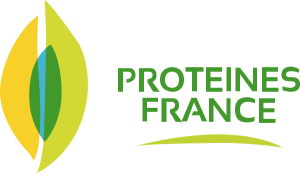 The project
Founded in September 2017, Protéines France is a French consortium of companies with the goal of coming together and catalysing the development of plant proteins and new resources.
For this project, we developed a showcase site presenting the consortium's goals in a clear way while taking into account the sensibilities of each stakeholder.
Visit the website
Passing on the customer's values
The goal was to present the Protéines France consortium and its challenges as simply as possible while conveying its positioning and values.
Company presentation information pages;
News system, classified by categories;
A Members page divided into 3 categories;
A space for downloading pdf documents.

Setting up a successful theme
During the numerous workshops organised with the client we worked together to better understand the company's business, define the lines of communication, and properly divide up the content of the site.
After having determined the requirements inherent to the project, we designed wireframes in keeping with the rules of user experience (UX) in order to distribute the site's content in an optimal way. A mock-up was then created on the basis of these workshops after the user interface (UI) framework had been validated.
Want to know more about our work with Proteines France ?
Focus on certain features
Multilingual site (English and French);
Drupal theming (set-up of a specific layout);
Management of media in different formats (video, images, etc.);
Document library;
Option to add enriched content according to the user's wishes (whole paragraph, columns, alternating with an image, etc.);