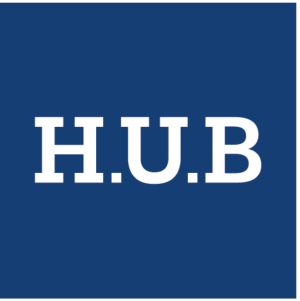 The project
The University Hospital of Brussels (HUB) is located in the heart of Brussels on two sites in Laeken and Anderlecht. It was created following the fusion of the Bordet Institute, the Erasmus Hospital and the Queen Fabiola Children's Hospital.
The merger of these three internationally recognized institutions allows H.U.B. to offer excellent care accessible to all. It offers high quality general, oncological and paediatric care.
It currently employs over 5,000 people and is one of the largest employers in Belgium. 
Visit the website
A reflection of HUB values
The objective is to create (from scratch) a website with general information about the new University Hospital of Brussels.
The site should reflect the values of the institution (which are excellence, innovation and accessibility) as well as its missions: care, research and teaching.
The user must be able to easily access the content that interests him/her: map and access to the hospitals, making appointments, the different types of care or the possibilities of making donations to the different institutions.
A website in three languages
A modern and functional interface
A search function on 3 platforms
A dynamic news section
Press release sharing

A modern and trilingual website
After a first workshop organised with the HUB communication team, we produced the first wireframes in accordance with the observations made. 
After their validation, we worked on designs that were able to concretise all the requests made by the client. Once those designs were completed, we were able to start the integration and development work using our agile method.
During this period, we also trained the people in charge of creating all the content on the site in Drupal, so that they could have full control over the website.
Want to know more about our work with HUB?
Focus on certain features
Fully editable content
In 3 languages: FR/NL/EN
Rich pages and many paragraphs
Creation of an image bank
A multi-platform search