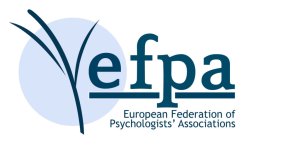 The project
The mission of the EFPA (European Federation of Psychologists' Associations) is to build a more humane society by promoting the development, dissemination, and application of all forms of psychology based on the expertise it has acquired, in Europe and beyond.
In particular, it contributes to the development of society by sharing its knowledge and skills, develops the field of psychology by improving scientific and professional standards, and offers its services to psychologists at the level of European institutions.
Visit the website
An ambitious and flexible interface
In the case of the EFPA, the project consisted of designing from scratch a platform which was flexible enough to present the structure of the organisation, its goals, and its members, as well as to provide news and a calendar of events throughout Europe.
In addition to setting up this platform, it was also necessary to incorporate recent publications from the EFPA's social networks (particularly Facebook and Twitter) and to set up a newsletter, with a registration form integrated into the home page.
Creation of UX wireframes and UI mock-ups
Presentation of the organisation;
Presentation of the member associations, the associate members, and the affiliate members;
Presentation of the different activities associated with the EFPA.

From the project to the interface
After having organised several workshops with the client to help us better understand their project, we proceeded to create wireframes. These allowed us to fine-tune the design so as to produce a final interface in line with the project requirements. We then designed a "toolbox" allowing the site managers to easily create modular content based on an assortment of various kinds of paragraphs.
To display content from social networks, we opted for Taggbox, a platform which makes it possible to manage several sources simultaneously (such as Facebook or Twitter) while customising the display to best fit the interface with which this content is then integrated.
Want to know more about our work with EFPA?
Focus on certain features
Integration of social network posts using Taggbox;
Development of a toolbox to make the interface as flexible as possible;
All events sortable by country;
Display of news in the form of articles;
Setting-up of a newsletter (form + content).