We are looking for a UX Designer to join our Design team! 
Becoming a member of the WebstanZ team means being part of a committed Drupal agency with a passion for quality web design. 
You will contribute to the development of the agency with your UX skills, laying the groundwork for ambitious platforms and collaborating with the team throughout the projects with the goal of delivering quality, simple and user-friendly interfaces.
You will be part of a team that is motivated by the idea of ambitious projects, collaboration and challenges. The energy you devote to enriching the group's experience benefits both customers and employees. 
In collaboration with the team, you will participate in the design of the user experience of sites developed by WebstanZ. The wireframes you will produce are the architectural blueprints for the ambitious platforms we develop. You will work for ambitious clients (SMEs, large accounts, public institutions) from a wide variety of sectors. In this way, you will have the opportunity to create different types of platforms. 
Product catalogs
E-commerce
E-Business
E-Government
Intranet
Community sites
Customer areas
...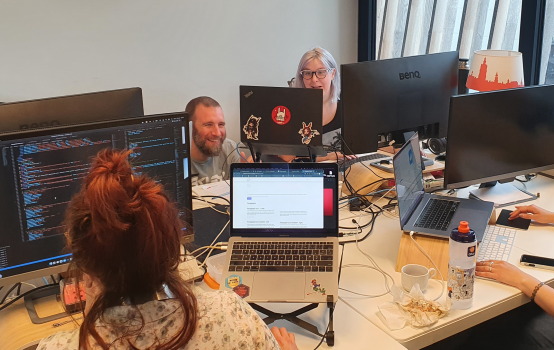 What does your job look like?
Every day, whether you're working in person or from home, you participate in the daily scrum meeting (starting with a solid breakfast beforehand is always a good idea). Then, you take note of your tasks for the day (mails, tickets,...) and work your magic.
As a UX expert, you are in contact with our clients to understand their issues or their requests and to integrate the DNA of the project.
You take part in workshops and you exchange with other team members (project manager, sales, UX experts, developers). 
You develop strategies to meet the UX needs of the project: personas, flows, content architectures. 
You create wireframes, workflows and prototypes with Figma. 
You design new pages that respect the guidelines and user experience
You develop creative, dynamic, impactful, easy-to-use solutions that meet the expectations of the client and especially of its users. 
You participate in the continuous improvement of the agency's internal processes, you are a dynamic member of the design team. 
You're interested in new trends, competitive designs and you make sure you try out the latest trends in the UX world.
You take an active part in the company's projects, whether it's about its evolution, the strengthening of its pillars, the decoration of the offices or the organization of a Mario Kart tournament.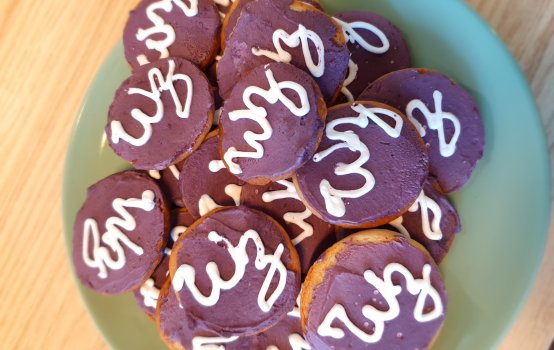 You are a ninja with Figma and the Adobe suite.
You know the best practices of user experience on the web, you are curious about new developments, you are aware that this is a field in constant evolution. 
You like challenges, and more specifically, finding solutions adapted to a complex demand.
You are able to find creative and innovative solutions
You are able to defend your choices and explain your thinking and processes to clients
You think about the users' interests and can easily put yourself in their shoes
You like customer contact, you are empathetic, sociable, educational and enthusiastic about leading workshops with several participants. 
You like challenges, and more specifically, finding solutions adapted to a complex request.
You communicate and transcribe your ideas easily via sketches, workflows or wireframes.
You are fluent in French and have good communication skills in English.
You work independently and like to take initiative.
This is a plus if ...
If you master After Effect
If you have notions of integration (HTML, CSS, Javascript, React, Drupal)
Do you have other skills? Writing, business development, project or client management, cooking or building skateboards ramps? We'll find a way to make the most of them.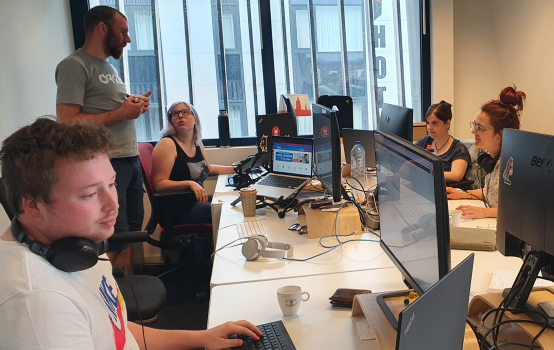 A full-time job, meal vouchers and reimbursement for your commute to the office
Numerous challenges with varied and more than motivating projects.
A dynamic team of experts with whom you will have the opportunity to improve your skills both professionally and personally.
A pleasant work environment in our modern offices of the WCCM, just in front of Mons train station.
A competitive salary, flexible working hours between teleworking and office work, and compensatory days off.
Motivated colleagues, who work seriously but without taking themselves too seriously and who appreciate fun team moments (aperitifs, restaurants, chocolate and coffee breaks).
Well-known clients and large-scale projects.
Participation in conferences/camps to improve your skills. The better you are, the better we are.
An agency that offers trust, flexibility and responsibility to its employees while respecting their work-life balance, allowing them to progress faster, be happier and more efficient.
Sounds good, doesn't it?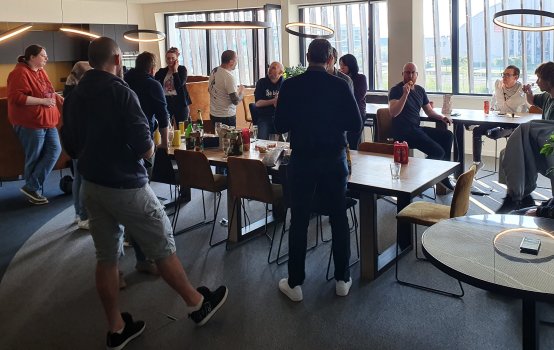 Start by sending your resume, cover letter, portfolio and everything you think we should know about you to @email. Then we'll set a date for your interview!