Spending your day in front of a screen is ok for you? Motivated just by the idea of ​​receiving personalized t-shirts? Always up for a game of Mario Kart? And you always say yes to an aperitif?
If you answered "yes" to those questions, it means you have the profile of an experienced Back-end developer that we are looking for to join our team of 22 passionate people.
Becoming a member of the WebstanZ team means being part of a committed Drupal agency with a passion for quality web design. You contribute to all our services: conception, creation, design, technical architecture, web development, training, consulting and support as well as hosting and maintenance. All this in the fields of ambitious web platform creation, user experience and digital transformation.
You will be part of a team of colleagues who are motivated to provide a quality service through collaboration and challenge. The energy you dedicate to enhance the group's experience benefits both customers and employees. 
Surrounded by your 5 colleagues in the Back-end team, you will be responsible for the development and implementation of digital platforms using the open source CMS Drupal (version 9 and soon 10) in the PHP 7 (POO) and MySQL languages. You will contribute to the development of ambitious platforms:
E commerce
Intranet, extranet
Multidomain
Community sites, B2B
Customer areas
Interactions with ERP/CRM, custom developments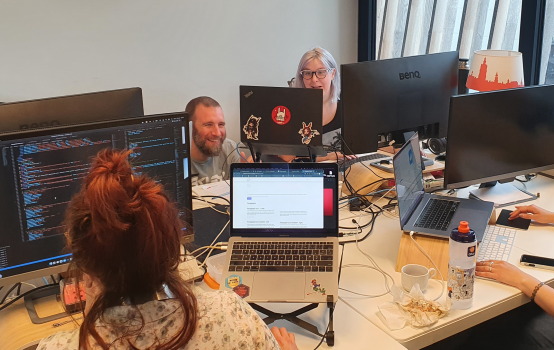 What does your job look like?
Every day, whether you are working in the office or at home, take part in the daily scrum meeting (a solid breakfast before is always a good idea) and then take note of your tasks (mails, tickets, etc.) and do your wizardry.
Be part of the development team and work mostly in collaboration with a Front-end developer.
Develop WebServices, discover new external APIs and use standard protocols (JSON, XML, CSV...).
Collaborate on a daily basis with the team (made up of creatives, integrators, developers, project managers, etc.).
Take care of site maintenance, site-building and content management.
In the long term, take responsibility for all projects, from the creation of functional and technical specifications, design and technical modelling to the implementation and deployment of the project and its maintenance.
Actively participate in the company's projects, whether it be its evolution, the strengthening of its foundations, the decoration of its offices or the organisation of a kicker championship.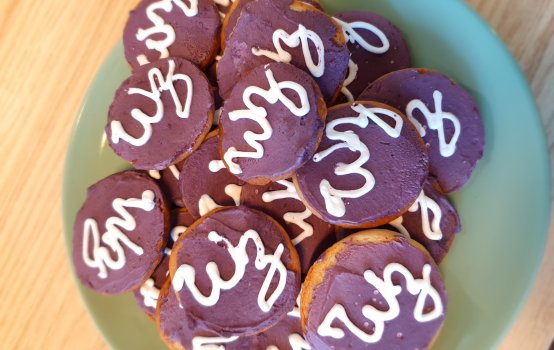 You have a minimum 5 years experience as a web developer. You know PHP development, OOP and web standards (HTML 5, CSS 3, JavaScript). You like to work on the backoffice part and develop custom modules.
Knowledge of the Drupal CMS, the symfony framework and the creation of custom modules are assets. If you don't know Drupal we expect you to be highly motivated to discover and understand it.
You know Git, drush, composer, drupal console, Search API Solr and REST? even better!
You speak French and English.
You are versatile, curious and you like to research and propose original solutions.
You work independently and like to take initiatives.
You think first and foremost about the interests of the end customer.
You have references in the field of website design and development.
Do you have other skills? Writing, business development, project or client management, cooking or building skateboards ramps? We'll find a way to make the most of them.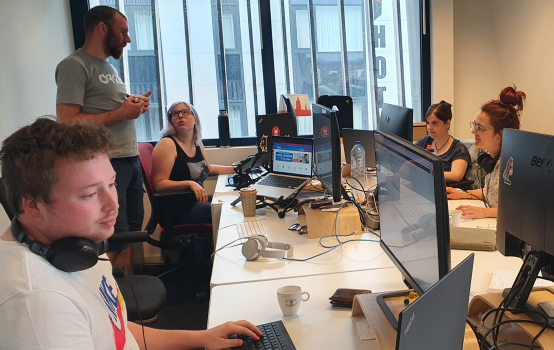 Lots of challenges and exciting work.
A team of web experts with whom you will have the opportunity to improve your skills.
A pleasant working environment in our modern WCCM offices just in front of the Mons train station.
A competitive salary, flexible working hours between homeworking and on-site working, as well as compensatory days off.
A motivated team that works seriously but without taking itself too seriously and that enjoys good team moments (aperitifs, restaurants, chocolate and coffee).
Well-known clients and major projects.
Participation in conferences/camps to improve your skills. The better you are, the better we are.
An agency with an open and trusting mindset, full of flexibility. We are committed to empowering our people while respecting the work-life balance to help them progress faster, be happier and more effective.
Sounds good, doesn't it?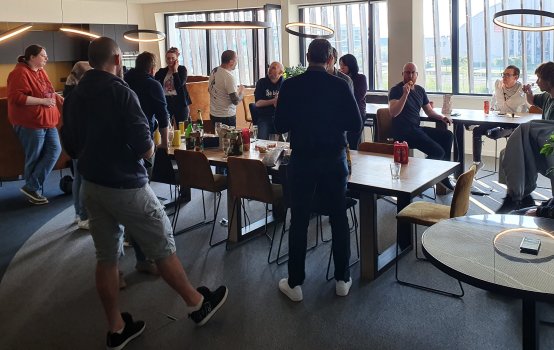 Start by contacting us here. Then we'll talk about CVs and anything else you think we should know.
I want this job