We are currently looking for an EXPERIENCED Project Manager to join our team. 
If you are our future project manager, you will be responsible for managing web projects for our ambitious clients. You must therefore have serious experience in this function.
Your mission is to manage web projects, from the first contact with the client to the delivery of the final work. You will need to be able to work in a team environment with a high degree of confidence. You organise the project team: you estimate and book the time needed in the plannings for the successful completion of the project and you ensure the communication between all the stakeholders (clients, developers, designers,...). Your goal is to deliver the project with the required quality, within the budget and within the given deadline. You manage change requests during the project and their impact on the schedule and budget.
You work using best practices in an agile and friendly environment.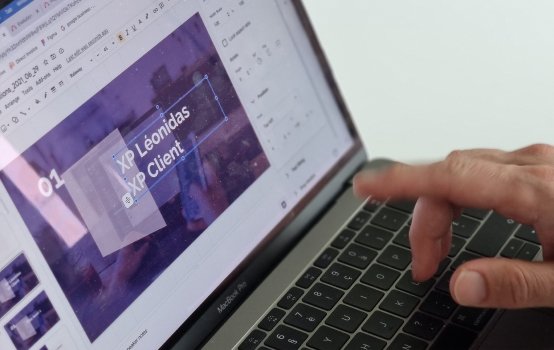 As a member of the WebstanZ team, you will work in a committed Drupal agency with a passion for quality web design. Our services include web consulting and development, as well as hosting and maintenance. We are experts in the fields of web design, user experience and ambitious websites.
A team of colleagues motivated to deliver quality service through collaboration and challenge: that's who we are in a nutshell. We believe that the energy we devote to enriching the group's experience is valuable to clients and staff. We are ambitious, as a team, with our customers and partners. And we believe that giving our people confidence, flexibility and responsibility means they can grow faster, be happier and more effective.
Follow up on your clients and meet their new demands;
Establish a relationship of trust between our clients and the team;
Manage the project planning by dealing with the team availability;
Organise the execution of projects in sprints using a task management platform;
Participating in projects for our clients in your capacity as Project Manager and/or (depending on the project) Quality Assurance;
Participation in meetings to bring your experience in the web creation process;
Day-to-day collaboration with the team (consisting of creatives, integrators, developers, project managers, ...);
Actively participate in the company's projects, its evolution, the reinforcement of its foundations, the office decorations or the organization of a kicker tournament.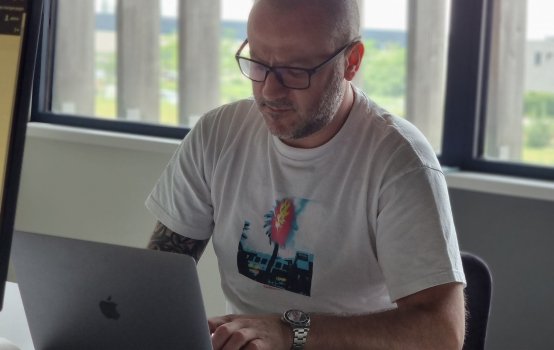 Your knowledge of web project management techniques (agile, scrum, waterfall...);
Your hyper-organised and structured nature;
Your knowledge of English;
Your dynamism and your ability to adapt to changes;
Your analytical side and your perseverance to solve problems;
Your analytical and problem-solving skills; Your eagle eye and pragmatic nature;
Your resilience and stamina in more stressful times;
Your motivation to discover Drupal;
Your willingness to integrate and work in a team;
Your motivation to take on our most ambitious challenges and your ideas to bring your personal touch to them.
Do you have other skills? Writing, business development, project or client management, cooking or building skateboards ramps? We'll find a way to make the most of them.
Lots of challenges and exciting work;
A team of web experts with whom you will have the opportunity to improve your skills;
A motivated team that works seriously but without taking itself too seriously and that enjoys good team moments (aperitifs, restaurants, chocolate and coffee);
Well-known clients and major projects;
Participation in conferences/camps to improve your skills. The better you are, the better we are;
An agency with an open and trusting mindset, full of flexibility. We are committed to empowering our people while respecting the work-life balance.
To conclude, your daily job is to come to work, smile, say hello, participate in the daily scrum meeting (a solid breakfast beforehand is always a good idea) and then, take note of your tasks (mails, tickets,...) and do your magic.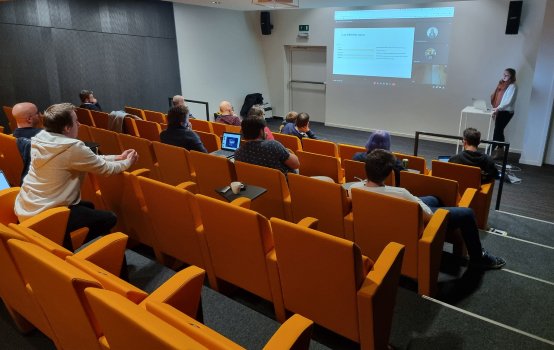 Sounds good, doesn't it? Now what? Do it!
Start by sending your resume, cover letter and everything you think we should know about you to @email. Then we'll set a date for your interview! 
I want this job