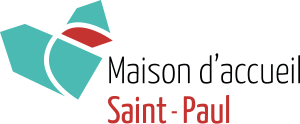 The project
The Maison d'Accueil Saint Paul is a not-for-profit association founded by young Christians from Mons under the aegis of the Abbé Michel Diricq. It is a shelter for men in difficulty, offering temporary accommodation as well as assistance to help them find a place in our society.
It was to support this extremely philanthropic project that we chose to develop their site on a voluntary basis, with the goal of giving them greater visibility and therefore the ability to potentially help a greater number of people.
Visit the website
First of all, we organised a workshop with the association to assess its needs, and particularly those of the public towards which it is primarily geared: disadvantaged people or people in distress. It offers them job opportunities as well as accommodation during the prison holidays.
But Saint Paul Shelter is for other people too: to accomplish its mission, the association also needs to make itself known to potential donors, notaries, volunteers, and sponsors. 
As its primary goal is to help the most disadvantaged, it was necessary to take into account the fact that these people generally do not have access to a fixed abode and even less often have access to computers. Given the widespread use of entry-level smartphones, our initial focus was on the mobile version of the site.
Special attention to the mobile version of the site
Creation of a graphic identity, UX wireframe, and UI design mock-ups

The need for a "Mobile First" approach
We opted for a "Mobile First" approach as opposed to "responsive" web design, which consists of designing the website first and then extending it to a mobile version. In the case of Saint Paul Shelter, we designed the user experience with mobiles in mind first and then gradually extended it to larger screens. 
Want to know more about our work with Maison Saint Paul ?
Focus on certain features
A blog section for news and events
FAQs
A page with publications
A sponsorship section